Our Group involved in the automobile business dates back to 1978 when we started our career in Toyota vehicles used cars & imported cars sales in the name of HN MOTORS at Jail Road Lahore.
In 2004 year we also established Local Dealership with the same name HN MOTORS at Aziz Shaheed Road Main Cant Sialkot & closed after four years in 2008 just because of to extend more business at Lahore region.
As a local dealer we worked very hard and achieved many targets by different companies such as banks, insurance companies and as reward we got trips in foreign countries.
In 2015 a dream turned into reality, when our Group established one of the largest 3S Toyota Dealership as Toyota HN Motors acquiring 12 canal site (covered Area 56000 square feet ) in 16km Shaikhupura Road Rural Area & Industrial Area . Toyota HN Motors Inaugurated as Authorized 3S dealer by Indus Motors Company Pakistan on the date of 19th May-2017.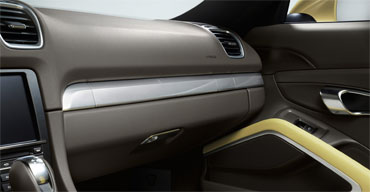 We are one of the newest authorized dealer of Indus Motor Company Limited, Karachi (manufacturers and importers of Toyota & Daihatsu vehicles in Pakistan), in Lahore division for Sales, Service and Spare Parts of complete range of Toyota and Daihatsu vehicles.
We always strive to give outstanding service to our valued customers. In addition to providing regular service to customers, the company also regularly conducts Service Campaigns, to facilitate customer's need for service. This has given our customers absolute confidence in our cars, clearly evident from the ever increasing sale volumes.
The company comprises of a sales showroom, spare parts department, CR department and service department having qualified technicians & supervisors and equipped with high-tech workshop equipment's.
The journey in lifetime of this Group is the story of passions and excellence in automobile industry of Pakistan.